We offer a number of activities that will give you a taste of the lives of the Tz'utujil people and the community of Santiago Atitlán. At the same time, by participating in these activities you are supporting ANADESA's mission to improve the lives of indigenous Guatemalans. If you would like to register for an activity, please don't hesitate to contact us.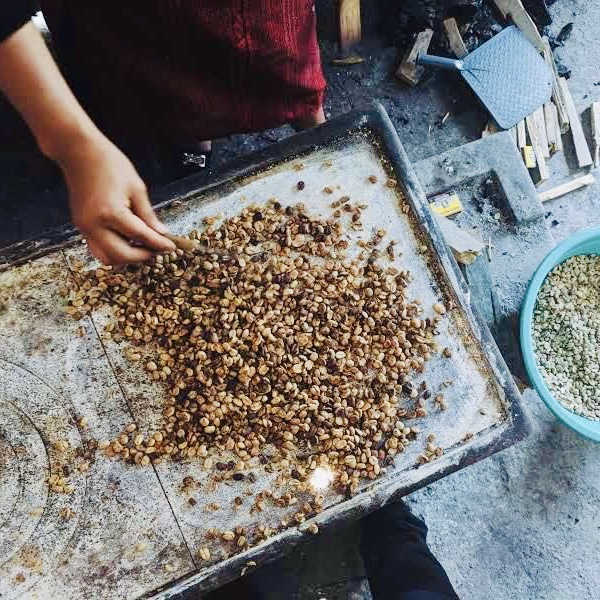 Coffee Processing Workshop
Join us for a hands on activity where you will learn about the various coffee processing steps; from the harvest to the cup of coffee. A participant in this workshop will get to participate in parts of this process, and at then end can bring home two ounces of coffee that they have ground themselves
Q40 per person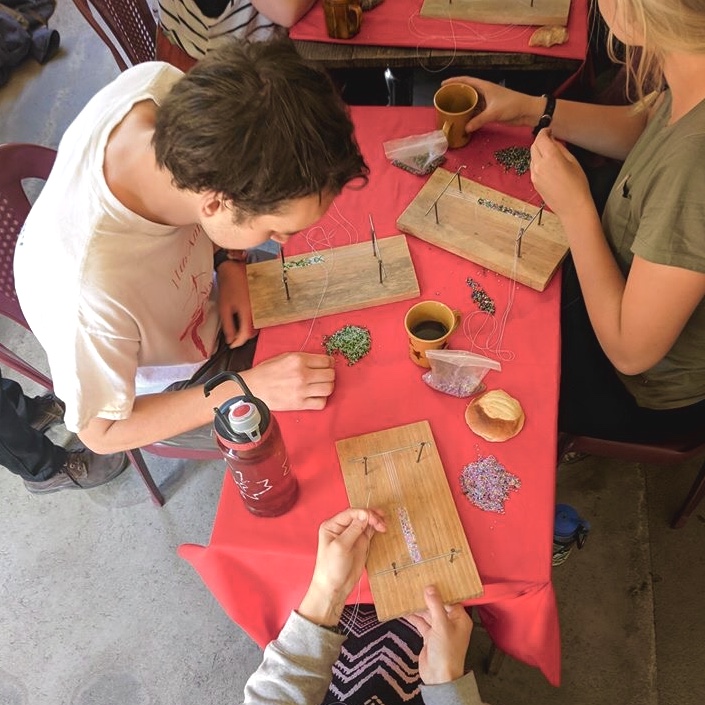 Beading Workshop
In this activity, the participant will learn about bead work, or "Mostacilla", one of the common ways that members of the community in Santiago Atitlán make a living. A participant will learn to make a beaded bracelet, with the colours and design that they choose.Included in the workshop is a small refreshment as well as the bracelets that participants make during the workshop.
Q40 per person
Cooking Class
In this cooking class, a participant will have the opportunity to learn how to make some of the food typical to Santiago Atitlán, as well as enjoy this food after preparing it. One option is Patín, a dish that originated in Santiago Atitlán. It consists of beef infused with lemon that is grilled, mixed with a tomato sauce, and them wrapped in Maxan leaves. The other option is Pulique, a chicken soup with a thick corn based broth that is common in Guatemala. Accompanied with Pulique, a participant will also learn to make tamalitos (small tamales) filled with beans or chipilín. This activity requires roughly 3 hours.
Q125 per person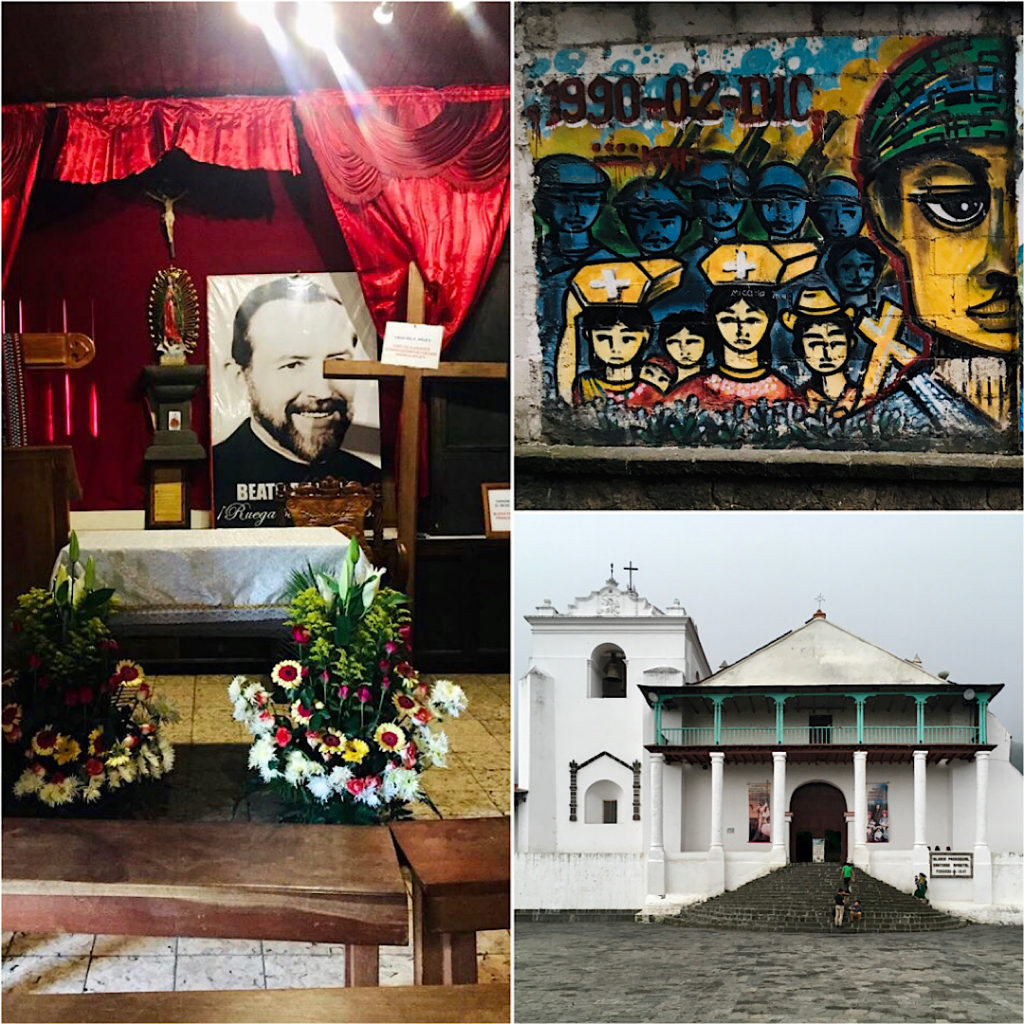 Educational Tour
We offer an educational tour where you will have the opportunity visit a number of sites in the Santiago Atitlán area where significant historical events occurred. These include the cepilla of Stanley Rother, the Peace Park, and Hurricane Stan Disaster sites. The tour takes between an hour and an hour and a half to complete.
Q40 per person
Cultural Activity
This activity provides a space for learning about the Tz'utujil history and culture of Santiago Atitlán. The space will provide an opportunity to learn about the values, beliefs, customs, and traditions that have been passed down orally from generation to generation. Central to the event is an activity that describes the origin of humanity according to the Popul Vuh, a sacred Mayan text. Through the this immersive activity, you will exposed to local music, foods, and the traditional clothing.
Q600 per group
Accomodation
We also offer accommodation with local families. This is a great opportunity to be fully immersed into the Tz'utujil culture. During your stay families will share some of their culture, traditions, and the Tz'utujil language with you, and you will also have the opportunity to share some of your culture with them.
Q125 bed with breakfast and dinner
Q110 bed with breakfast only